Recently my interview appeared in SCOOP an online HR magazine, it covers industry news , analysis and features the latest from the HR world. The interview covered wide ranges of issues ranging from HR strategies, processes and various other issues which organizations are grappling today. Here is the first part the interview.
On Benchmarking in the field of HR.

Benchmarking in today's business environment has different context for different organizations.HR practices have also been keeping pace with ever dynamic business environment and every industry presents unique challenges for HR professionals. There are two important aspects which every HR team must try and benchmark against: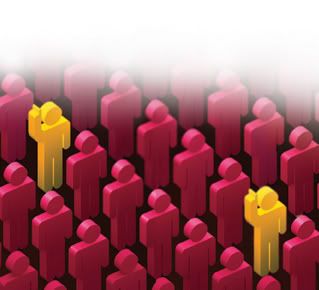 Innovative HR Practices: HR practices needs continuous change and innovation, it is key to the competitiveness of any industry. HR teams have to lead in setting new trends in attracting and engaging talent. Today the best places to work are those which have Innovative and engaging HR practices. If you are looking at benchmarking HR practices you need to review the existing practices and then indentify high impact areas which you think are critical for the execution of your business goals and long term employee philosophy.

Humane Processes: I have deliberately used the word humane as we tend to standardize and reduce the human touch in the name of standard HR processes. This is especially true for large organizations as they find it difficult to resolve unique situations through their HR processes.HR teams must set up processes which are more fungible and responsive to employees need rather than just operation ease.HR process benchmarking should focus on creating unique employee experience, in this regard small upcoming companies can provide valuable examples to emulate.

On successful HR system and its implementation?

In my view it's not just the successful "system" per say which makes the difference. It's all about the people you have in your team and the way they go on to do their daily job with great excitement and enthusiasm which is the mantra for any successful system. Some of the best organizations have doomed after their best leaders and team members have quit while some of the very ordinary organizations achieve remarkable results by sheer team effort and promoting a culture of co-operation and collaboration.
HR solutions like client-server (distributed system comprised of both client and server software), Application Service Provider, and
SaaS(software as a service)
Human Resource Management Systems has enabled HR processes to be structured and streamlined. The manual effort has reduced considerably and helped HR operations to scale their services effectively. These HR systems have helped HR teams to focus more on engaging and developing employees more effectively.